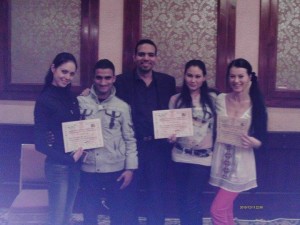 International Lighthouse Academy Universal Translation Services is a right choice and your cup of tea in reality. Your may predict that you are being availed with the high quality translation services requiring to be accomplished within the agreed timeframe. Our linguistics are highly qualified and use their best support means such as dictionaries, gloassaries and encyclopedias. The translation done by them is proofread, revised, cross-checked, quality-checked and corrected by our senior proofreaders as much as possible.
All of our translators are native. We purely work with the native translators only, without being compromising on quality and time efficiency. Rest assured, we provide flexible services providing services as per clients urgency of completing the project.
Sometimes you find it quite difficult to manage your translation requirements in a short period of time , but we can ensure you that we can make your way simple , easy and without any delay.
Our translators work 24 hours and we are dedicated to provide you information about our services round the clock.
Multiple Global corporations, small businesses and worldwide schools and academies  depend on Lighthouse' professional translations to deliver accurate and high-quality document translation services. As a testament to its focus on translation quality, Lighthouse translation is one of a few professional translation companies that is not only  certified Translation Company , but is also an Middle eastern translation company.
If you are looking forward to obtaining the services of a top class translator , then we are your best choice. We are providing translation, interpretation and all other relevant services to the local and overseas organizations based within the territory of the United Arab Emirates, Gulf and Middle East, Asia , European Union countries etc